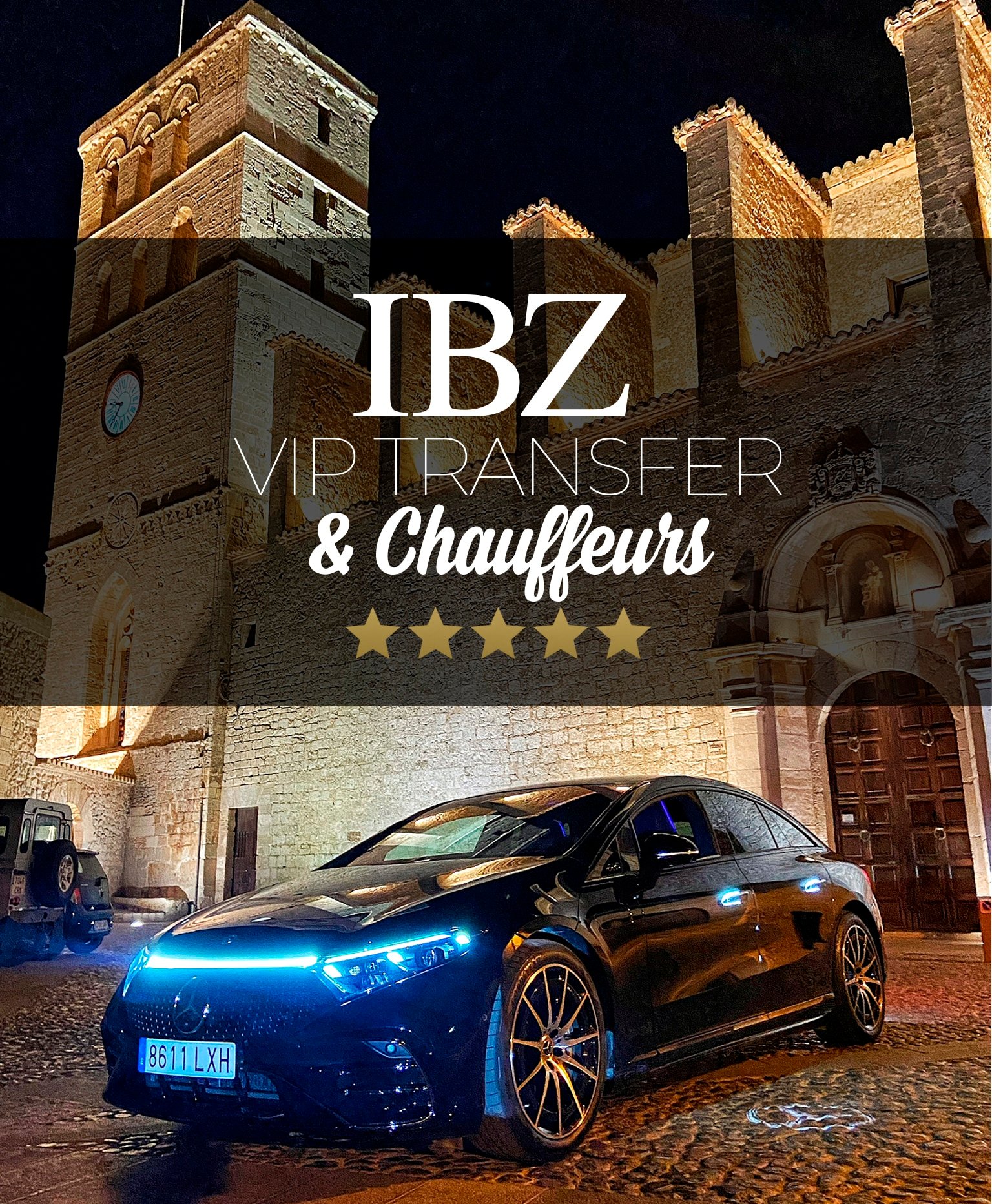 Nuestra prioridad es su satisfacción
Cuenta con el Mejor Servicio
Al ofrecer un servicio excepcional sin ningún detalle desatendido, hemos tenido la suerte de habernos convertido en el proveedor líder de transporte terrestre en el área.
En IBZ Vip Transfer nos enorgullecemos de brindar amplios servicios para satisfacer todas sus necesidades con una atención al cliente de primer nivel. Nuestro objetivo es hacer que sus viajes sean seguros, sin esfuerzo y a tiempo.
TRATO PERSONALIZADO Y DISCRETO
La excelencia, la elegancia, y un exhaustivo conocimiento de la isla, nos han permitido servir a las máximas personalidades que han visitado la isla blanca, logrando corresponderles con una experiencia a la altura de su estatus.
Opiniones de nuestros clientes
Incredible service and reactivity, highly recommend!
Myself, my crew and the yacht we run all year round solely in Ibiza. Are longtime users of this service and well established clients of this company and all its yachting services provided. I've only ever received the highest quality services. Their services are very professional, reliable, punctual, polite and helpful. I highly recommend using this company and their services for great satisfaction and ease of life from a crew and yacht owner perspective.
Excellent services! Great team, helpful, respect of Time.
Il miglior servizio di chauffeur dell'isola di Ibiza. Sono ormai due anni che mi affido a loro ed hanno sempre soddisfatto le mie richieste, anche e soprattutto quelle last minute. Organizzazione rapida ed impeccabile, servizio di grande qualità e professionalità. Assolutamente consigliato! Un ringraziamento speciale ad Jorge per la sua incredibile efficienza.
Excellent service, always on time even at short notice. Very friendly drivers that communicate well with clients. I will definately continue to use the services of IBZ - best on the Island!!
I can't write highly enough about the service I received from IBZ. On hearing about the taxi shortages in Ibiza I looked up private transfers on Google and picked one. I was so lucky to pick IBZ. Not only did they do the airport transfers, they also waited at clubs all night and even reacted at short notice for other trips. They have access to a number of drivers and cars. We were driven in Mercedes Vans that were very comfortable. Highly recommended.
I've been using their services for almost more than 6 years ! Always the best service best people ! Thank you !
Excelente servicio lo recomendaría 100%!!
Miglior servizio driver a Ibiza! Sempre puntuali e disponibili, i conducenti sono tutti davvero molto gentili e di bella presenza, mentre le macchine/van sempre pulite e profumate! Per la prima volta in vacanza a Ibiza non abbiamo avuto nessun tipo di problemi con il trasporto grazie al loro servizio sempre puntuale!! Lo consiglierò a tutti!